The Email Insights page gives you an in-depth view on any email you send.
Below is a breakdown of what each tab can do to help drive a better understanding of who and why this particular email drove engagement.
You can filter by specific behaviour or use the search bar to find a particular article. Any of the columns can be sort by just clicking on the headers to make it a bit easier to search for specific behaviour.
Opened - Read Times / Bounces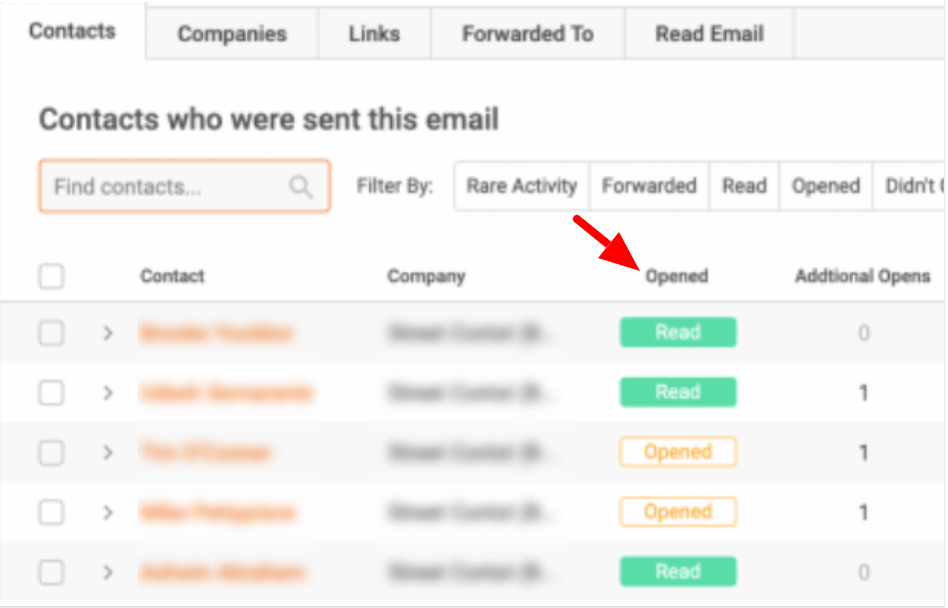 Read times help filter out the recipients who just scroll through an email through the preview pane and helps highlight the people who are truly engaged on your note. We estimate that it requires approximately 16 seconds to get anything meaningful from an email, which is our threshold for considering an email "read".
Any contact that has opened an email for 16 seconds or longer displays a Read label in the Opened column. An open less than 16 seconds is marked Preview. It's not possible to track read times with all recipients, so we show those as orange lined-boxes marked Opened.
Any contact that generates a bounce as the result of an invalid or unknown email address will be indicated as *Bounced. Those contacts should be removed from your lists right away. You can do so right from the Email Insights page by checking the box next to the contact name and clicking the Remove from lists button that appears at the top of the table.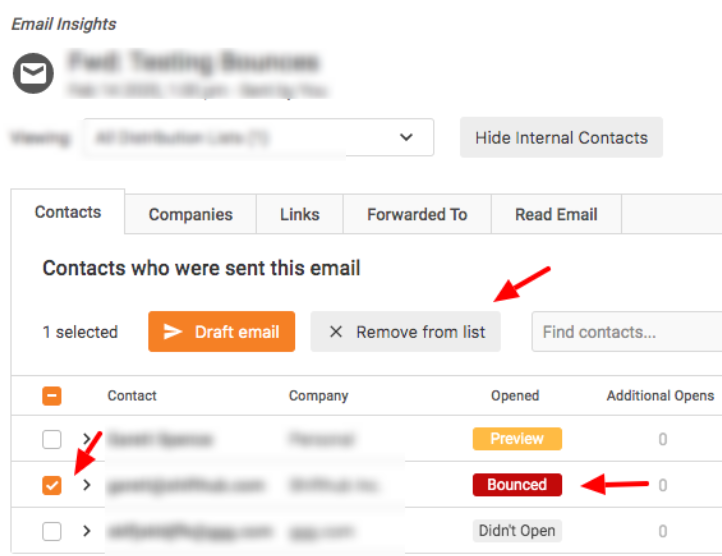 Any contacts who have bounced your email for other reasons will be indicated in an email notification from our Help Desk the next morning ("Delivery Issue - Bounce Notification"). They will not be indicated on your Email Insights page.
* (NOTE: only certain customers will have bounces indicated on their Email Insights page, depending on their company's setup. If you wish to verify your setup, please reach out to our Help Desk).
Additional Opens
Watch the following how-to video for a quick explanation of Additional Opens:
If a recipient opens the note more than once, those opens are indicated under the Additional Opens column. This count shows how many times the contact has revisited the email after initially opening it.
The Additional Opens count is useful for prioritizing follow-ups. Multiple opens from a single contact are a great indicator of interest in your content. You can also use this data to gauge traction at a particular firm.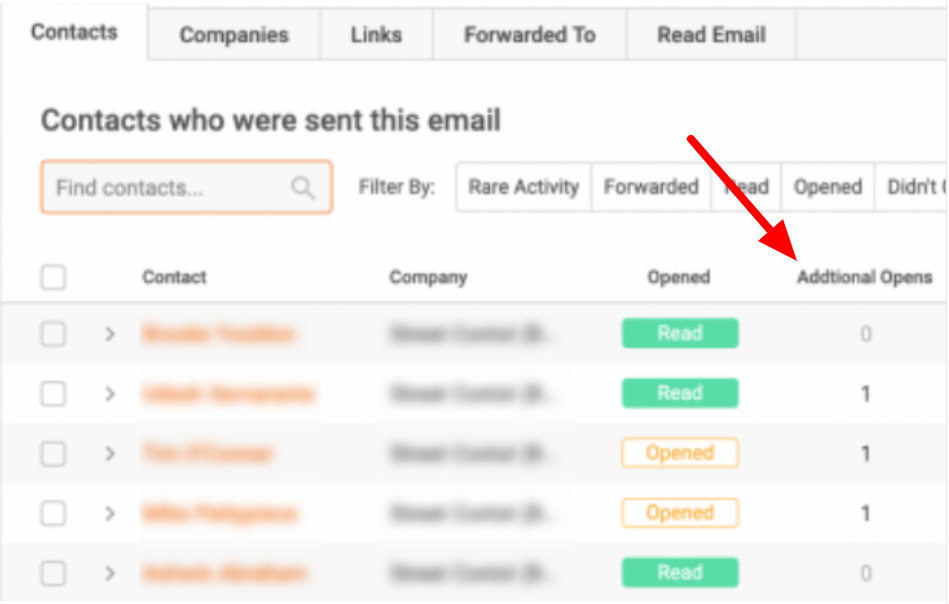 Here see a high-level overview of which firms are engaging in your note and their shifts over time. Hover over the percentage in the Engagement Shift column to dive deeper into these figures.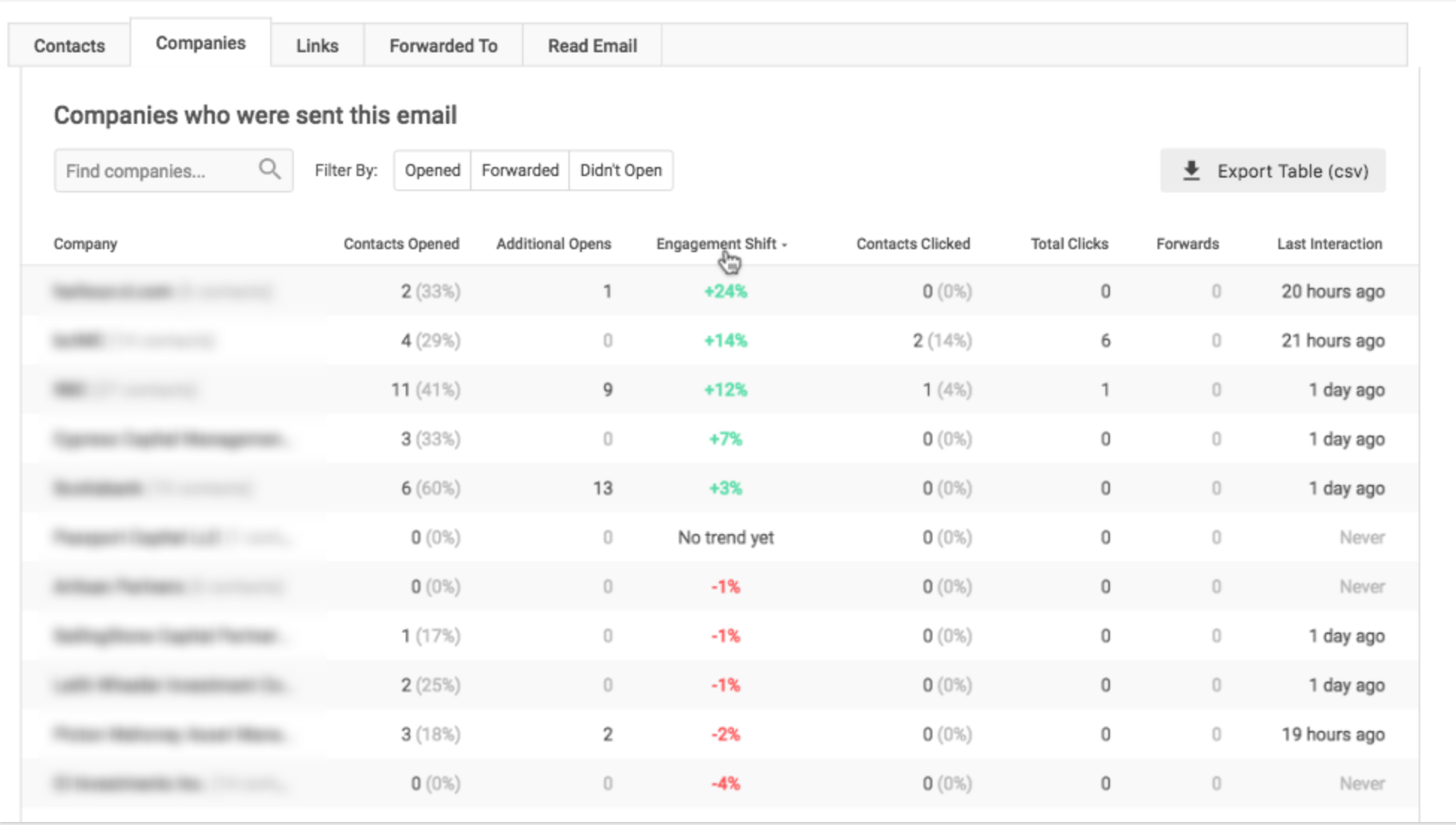 See which links performed the best on this email. Click any of the links to see a list of who and how many times a recipient clicked on any link.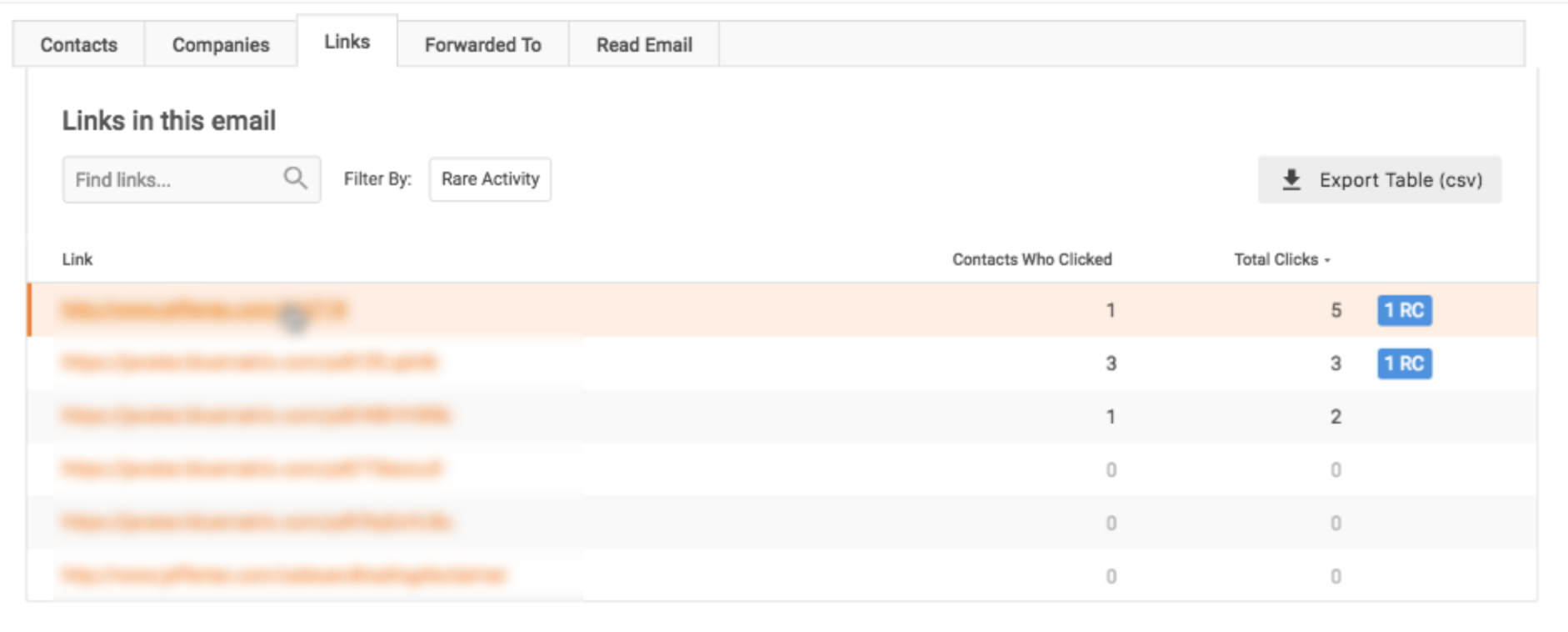 This tab displays the companies that we've identified as recording forwarded opens, the total opens attributed to that company and how many of your contacts forwarded.