The first step to sending with Street Contxt is getting your lists uploaded on to your profile. The process should only take a few minutes and after that, you'll be able to start sending right away.
The first step starts with downloading your lists. In Outlook head to your Address Book.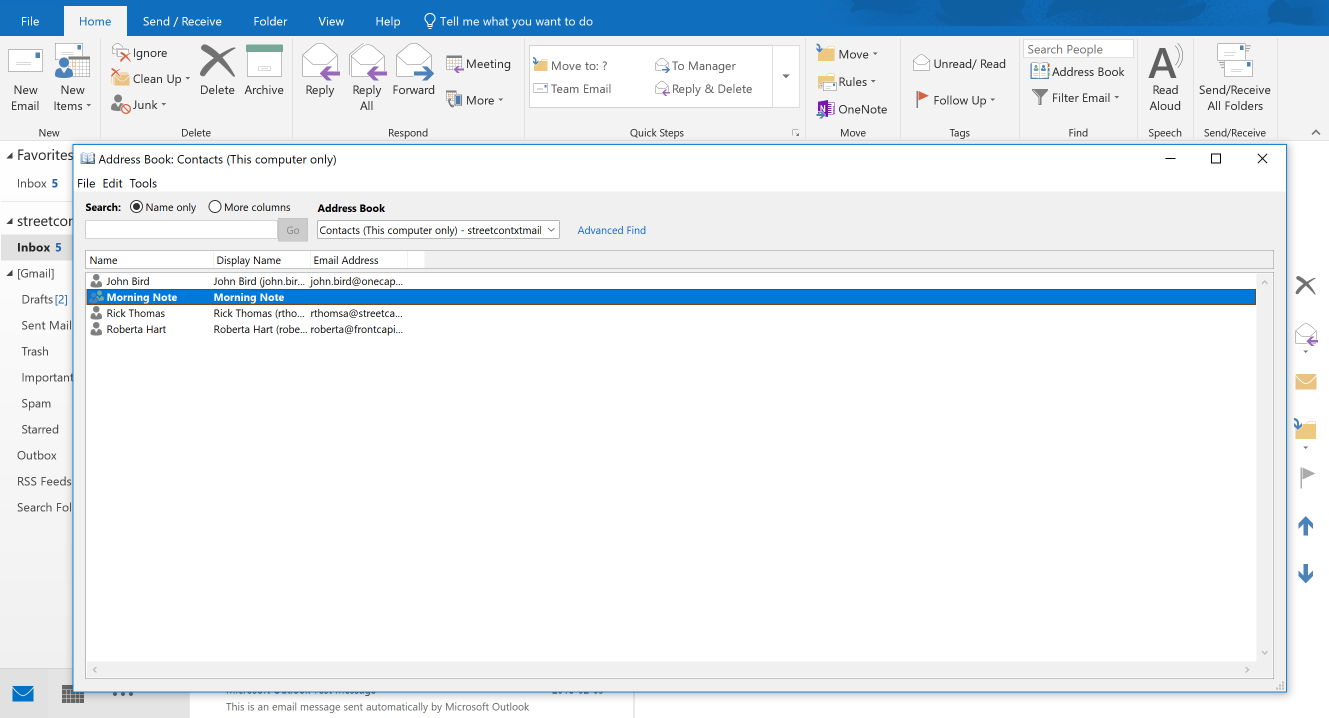 Double click the Outlook Group you want to export. In the new window click File > Save As. Save as Text Only and keep note of which folder you're saving this file to.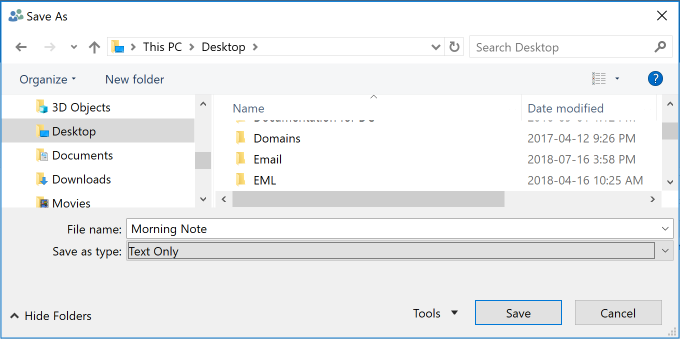 Once your file is downloaded, head to where it's saved, open the file and hit Ctrl+a (select all) followed by Ctrl+c (copy) on your keyboard. Don't worry about copying non-emails - our system is smart enough to figure this out and omit these.
Now go to Street Contxt and hit the Manage Lists tab on the top of the page. Click the Create a new list button in the top-right corner of the page.

In the next window that pops up, give the list a title. Then, copy all the email addresses of the contacts from your file and paste into the indicated field. Click Create List.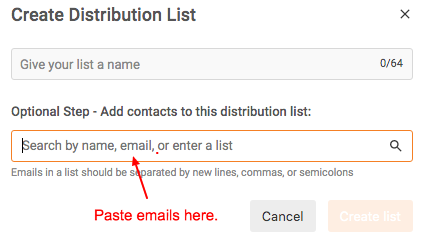 Now that you've created your first list, you're ready to send an email! It's easy to do so, just follow the steps detailed here.