Sending To A Single List
Click into Manage Lists (top header).
On the All Lists page, click into the list you're sending to.
Click the Email List button at the top of the page.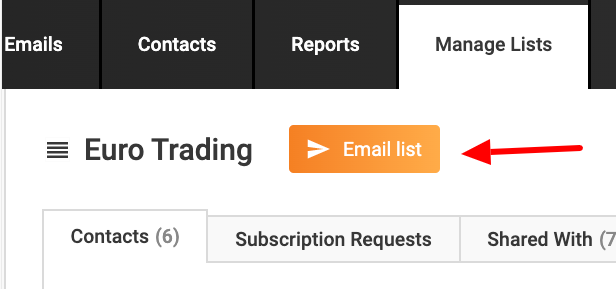 A pop-up window will then generate where, if desired, you can change the Send As value (click the dropdown to the right) or include a mail merge tag.

Click Open new email to open a new email in your mail client. The To: field will be pre-populated with the address of your list. All you have to do is compose your email and send.
Alternately, if you already have your mail client open (with a composed email ready to send), you can click Copy email to clipboard instead of Open new email, then paste into the To: field of your email to populate the address of your list.
Sending To Multiple Lists
You can send to multiple lists at once by selecting them on the All Lists page (under Manage Lists), then clicking the Draft Email button that will appear at the top of the table.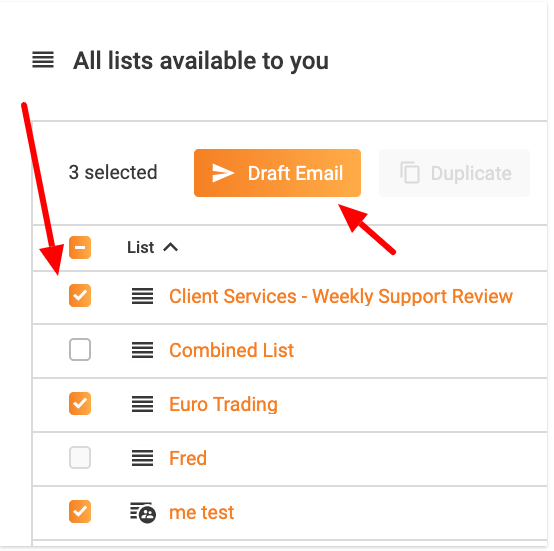 The same pop-up window will open with each list populated in the To: field.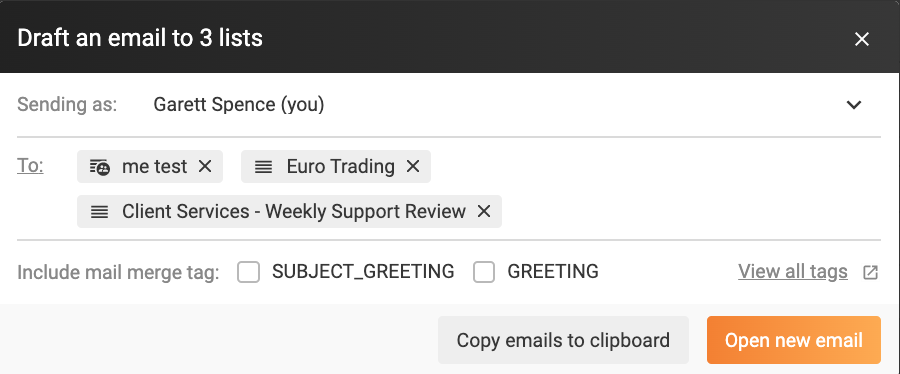 Here's a quick how-to video detailing each of these workflows:
**NOTE: instead of sending to an entire list, you can send a one-time email to select group of contacts by following the steps detailed here.
After sending your email, you can track the engagement data recorded from your contacts in real-time on your dashboard. From there, you can obtain deeper insights into how your contacts are engaging with it.