Requests from contacts to sign up for your content can be set up and managed under the Subscription Requests tab for each list. From here, you can copy a link to paste into the bottom of your email before sending that will allow others to subscribe to your list.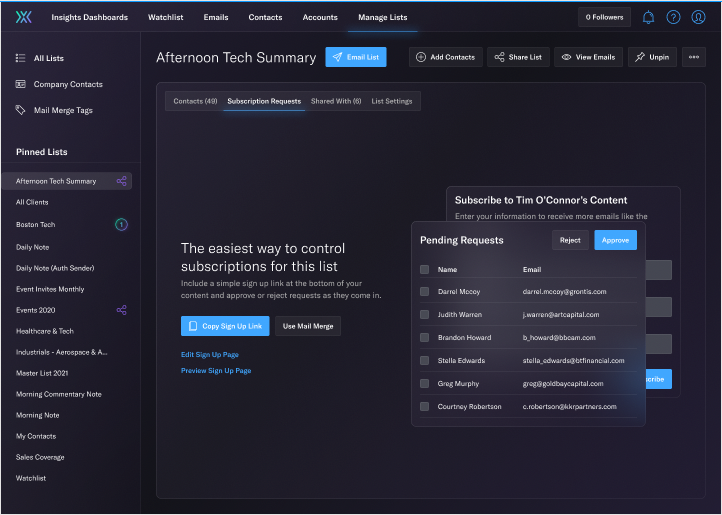 You can copy the link either as a URL or a mail merge tag. You can also customize the sign-up page that the link will resolve to.
To ensure that your invite link isn't passed on to people that you do NOT want subscribed to your list, you can make your list "private" requiring all subscription requests to be approved by you, the account owner. Under your List Settings, check the box next to Subscription Requests Need Approval.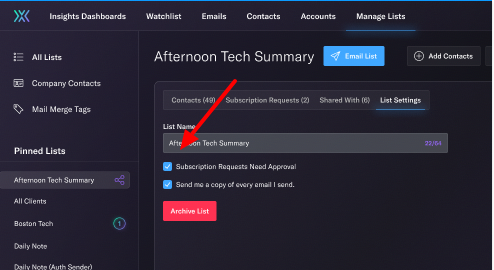 Once set to private, any attempt to subscribe to the list will send an email to the account owner requesting approval. You can manage any pending requests under the Subscription Requests tab.